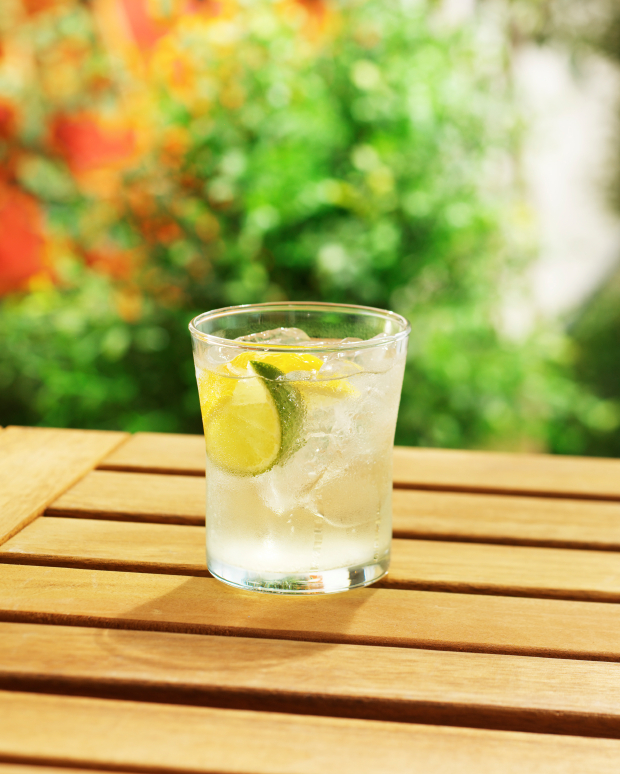 The weather is supposed to top 80 again this week in Seattle – perfect for a tall, invigorating gin drink on the patio. Here are three refreshing drinks that are just as easy to make as a Gin & Tonic.  Cheers!
Gin-Gin Mule
This gin-based version of the better-known "Moscow Mule" needs only a tall, ice-cold glass. No copper mug required.
1.5 oz. Copperworks Gin
.75 oz. simple syrup
.75 oz. freshly squeezed lime juice
2 oz. ginger beer
8 – 10 mint leaves
Garnish: sprig of mint
Gently muddle the lime juice, simple syrup and mint in the bottom of a mixing glass. Add gin and ice, shake well. Strain into a tall glass filled with ice and top with ginger beer and a sprig of mint.
Tom Collins
The Tom Collins is nearly as old as the Gin & Tonic, with both cocktails dating back to the 1870's. Make a Tom Collins the old-fashioned way — with fresh ingredients instead of bottled Collins mix — and it rivals the G&T as a delicious way to enjoy your gin.
1.5 oz. Copperworks Gin
1 oz. freshly squeezed lemon juice
.5 oz. simple syrup
2 – 3 oz. club soda
Garnish: orange slice
Pour the gin, lemon juice, and simple syrup in a tall glass filled with ice cubes. Stir thoroughly. Top with club soda to your taste. Garnish with an orange slice.
Gin Smash
Gin and mint is a classic combination, as you'll taste in this cousin of the Mint Julep.
2 oz. Copperworks Gin
1 oz. club soda
1 sugar cube (or 1/2 tablespoon of sugar)
3 – 4 sprigs of mint
Gently muddle the mint in a shaker, add gin, sugar and ice. Shake well. Strain into an old-fashioned glass with ice and garnish with a fresh sprig of mint.