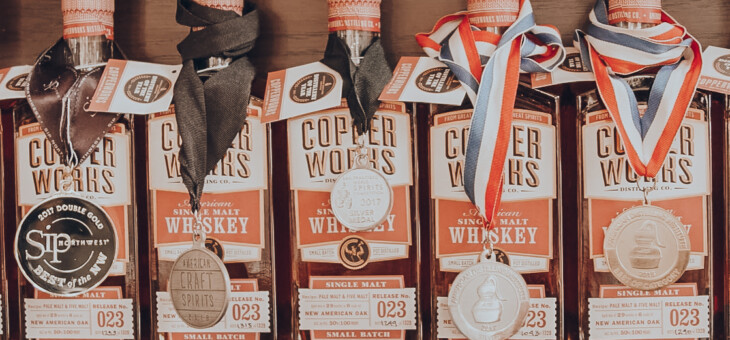 We have big news! Copperworks has reached a pivotal point in its evolution as a distiller of fine craft spirits and we're taking a critical leap forward: individual investors now have the opportunity to become Copperworks shareholders via an SEC-regulated funding method called "equity crowdfunding."
Our plans and goals
We are pursuing capital to accelerate our growth and set the stage for expansion. With the capital raised, we intend to grow our inventory of whiskey, add equipment and warehouse space, and expand sales and marketing programs.
The SEC regulations that govern equity crowdfunding require that details about the offering are provided only on an SEC-approved crowdfunding platform. We've chosen to work with Wefunder, the first and largest equity crowdfunding portal. You will need to visit Invest in Copperworks on Wefunder to get more details.
Why equity crowdfunding? 
We've chosen the approach of equity crowdfunding because it's a vehicle to raise capital and a strategy to grow our base of brand champions. We hope our investors will consider this a sound financial investment and also view it as an opportunity to be an active champion of Copperworks—to spread the word about the brand and our spirits to friends, bartenders, liquor retailers, and anyone they know who loves fine craft spirits.
Join us!
If you are interested in supporting the future growth, innovation, and partnerships for Copperworks Distilling, please consider joining us with your investment support.
Next steps
Analyze the opportunity:  Get detailed information on the investment opportunity and on becoming a Copperworks shareholder.
Learn more about Wefunder:  We encourage you to learn about equity crowdfunding, the investment process, and the platform.
Sign up for Wefunder:  There are a few financial questions to answer when signing up, so it's a bit more involved than just creating a login.