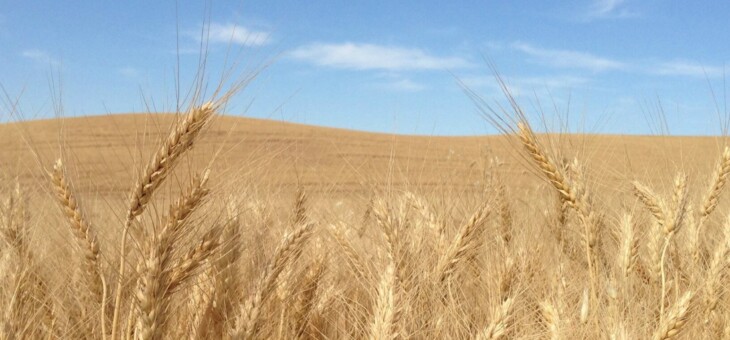 We're excited to have Release 035 of Copperworks American Single Malt Whiskey on the shelves at the distillery and in the online store. This is our first release that uses Baronesse Barley, a special barley grown in southeastern Washington State and malted by LINC Malt in Spokane, Washington.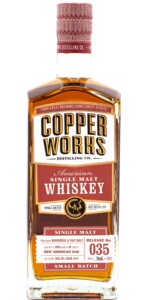 Release 035 was created by combining four casks of whiskey distilled from Baronesse Barley with two casks of whiskey distilled from our pale malt recipe. All six casks were aged for at least 39 months in charred, new American Oak.
A Rare Barley
Baronesse Barley is grown by Joseph's Grainery, a family-owned farm located about 275 miles southeast of Seattle in a stunning agricultural area known as "the Palouse." Baronesse has an interesting history, starting in Germany and making its way to Joseph's Grainery — the only farm in the world that can legally grow this variety of barley. Read more about Baronesse Barley.
The team at Joseph's Grainery discovered what delicious beer this barley can produce. That flavor is unique because of the barley variety and the area it's grown in. "We love that people get to enjoy the great malt flavor only Baronesse can provide," says Bill Myers, owner/farmer at Joseph's. "We say 'only' because we believe that it is the unique combination of our soils and this very special barley that provides the unmistakable terroir of the Palouse."
A Distinctive American Single Malt
Baronesse is an exceptional malting barley and it has produced distinctive flavors in Release 035. Our thanks to Joseph's Grainery and LINC Malt for producing this rare and delicious malt.
Copperworks American Single Malt, Release 035, has a fresh, grassy, and lemon pound cake aroma, with hints of pineapple. Flavors include silky browned butter and more fresh grain. The finish has long notes of sassafras, mint, and fruit leather.
Copperworks American Single Malt Whiskey, Release 035
>  Available in our online store and at the distillery (by appointment)
>  1,521 bottles produced (750ml)
>  50.5% ABV (101 Proof)
>  $59.89 (not including taxes or shipping)