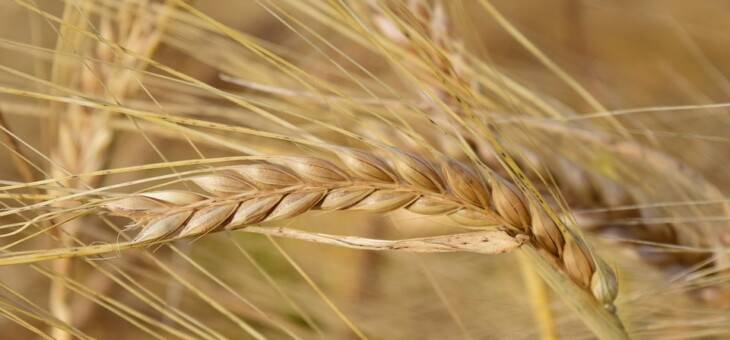 A toast to our outstanding local farming and malting partners! The high-quality grain and malt produced by these small, local, and independent companies are key elements of the incomparable flavor you'll find in Copperworks spirits.
Joseph's Grainery
If you've enjoyed a Copperworks American Single Malt Whiskey made with Baronesse barley, you can thank Joseph's Grainery, the only source in the world for this extraordinary barley. Joseph's Grainery is a family-owned farm located 275 miles southeast of Seattle in a stunning agricultural area known as "the Palouse." Farming has been a tradition in this family for five generations, where their stewardship and farming practices ensure soil quality and longevity.
Copperworks has purchased Baronesse barley from Joseph's Grainery since their 2016 harvest and we'll be buying it for many years to come. We're proud to play a part in keeping this rare grain alive, along with several other Washington brewers and distillers. And we're thrilled to support a small local farm and a family business.
Baronesse Barley
Baronesse Barley is a rare variety grown on just one farm in the entire world: Joseph's Grainery. Baronesse is an excellent malting barley thanks to its distinct richness and depth of flavor that stands out even in a finished product.
The variety was originally bred in Germany, but was overlooked by European commercial malt operators. Baronesse made its way to Washington in the late 1980's where it quickly took over the Pacific Northwest feed market. Over the years, new feed varieties replaced Baronesse and the variety became harder to find. Luckily, Joseph's Grainery chose to start growing this unique barley in the early 1990's.
Baronesse barley was featured in Copperworks American Single Malt Whiskey, Releases 035 and 038. We look forward to releasing the next Copperworks Whiskey that will showcase the distinctive flavor of this rare, locally-grown barley.
LINC Malt
The term "grain to glass" is sometimes used to describe craft spirits. But there are steps in between the two and malting is an essential one.
One of the Washington State "maltsters" (malting facility) we're proud to partner with is LINC Malt. With a strong focus on local sourcing and connecting farmers with consumers, LINC Malt launched their malting facility in 2016 and created a regional market for grain growers through craft malt. Our partnership with LINC began soon after in 2017 because of our mutual commitment to quality, innovation, and community.
We mention Baronesse barley and Joseph's Grainery above and LINC Malt is the next chapter in locally produced craft malt. LINC Malt has worked with Baronesse since day one and it's one of the most important varieties they work with today.
Together with LINC Malt, Copperworks has expanded the space to pursue flavor from our region's farms. Now, we're looking deeper into the role that craft malt can play in carrying the identities of these farms all the way through from their grain to your glass.