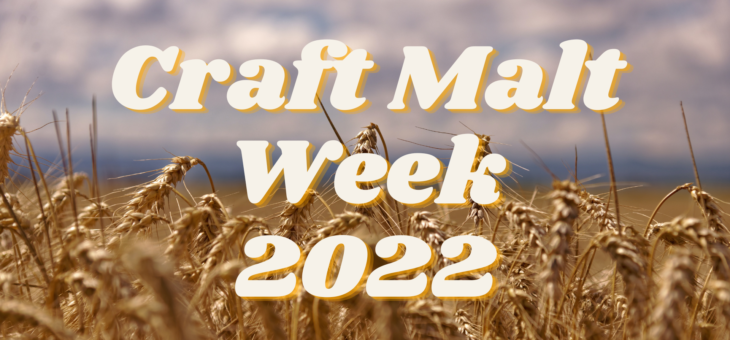 The third annual Craft Malt Week is here! Led by the Craft Maltsters Guild, Craft Malt Week highlights the deep, meaningful connection between local agriculture and craft beverages.
To celebrate the week, Copperworks will share daily stories that explore our relationship to malt and highlight some of our local partners. The stories will pave the way to a special announcement at the end of the week. We invite you to follow along here or Instagram for the big reveal.
What is Craft Malt?
"Malt" is barley (or other grain) that has been steeped, germinated, and dried for use in brewing or distilling. How does the industry make the distinction for craft malt? In short terms, craft malt is small, local, and independent. The requirements:
Small: A craft maltster produces between 5 and 10,000 metric tons of malt annually.
Local: At least 50% of the grain must be sourced within a 500-mile radius of the malthouse. This gives maltsters flexibility in sourcing during bad crop years.
Independent: The malthouse must be independently owned by a 76% or higher majority.
The Craft Malt Certified™ Seal
If you've enjoyed a tour or tasting in our Seattle distillery and tasting room, you may have noticed our Craft Malt Certified seal. We officially earned the seal in 2021, but we've met the eligibility requirements (based on the amount of craft malt used) since 2014.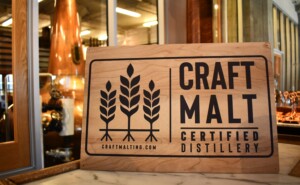 To earn and maintain the Craft Malt Certified seal, our annual malt purchase must be comprised of at least 10% craft malt. So far in 2022, craft malt has made up 96% of our malt purchases.
Another requirement to earn the seal is to join the North American Craft Maltsters Guild. Not only is Copperworks an Individual Distillery Member, but Jason Parker, Co-Founder and President of Copperworks Distilling, takes our active commitment further as a member of the Board of Directors.
Exceeding the requirements for this seal demonstrates our support of our local craft malt community. And it has another significance the Copperworks team. The seal is a daily reminder that Copperworks is driven by flavor—and that flavor begins long before our hand-hammered copper stills are involved with the production process. Our exploration of flavor begins with the locally grown and malted barley we've sourced for years. This approach makes the team all the more passionate about supporting our region's farming families and businesses.