The Copperworks Team
Jason Parker, Co-Founder/President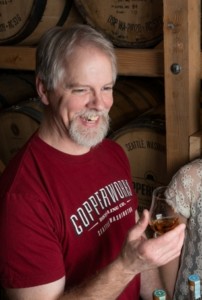 Jason was raised in Kentucky and may have a touch of bourbon in his blood.
Maybe that's what got him into craft beer brewing in the early days, before there was even a microbrew scene in Seattle. With degrees in chemistry and microbiology and love of fine beer, he was the first brewer at Pike Place Brewery in 1989. He went on to refine his craft with Fish Brewing Company, Redhook and as Brewmaster at Pyramid Breweries.
Many people are surprised to learn whiskey starts with beer. Whiskey is essentially a beer that has been through the distillation process. So for Jason, an experienced microbrewer with a track record of producing award-winning craft beer, moving onto distilled spirits is a natural progression. As part of his distilling passion, he serves on the Board of the Washington Distillers Guild.
---
Micah Nutt, Co-Founder/Distiller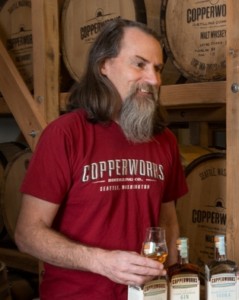 Micah is a skilled and passionate home brewer. Introduced to the craft in the 1980s by his brother, Micah eventually constructed an efficient all-electric basement brewery.  As a software engineer, he set out to fully automate the process with computer control. But the solid-state relays, thermistors, and painstakingly soldered circuit boards were abandoned after he realized that brewing is more fun when done the old-fashioned way.
Long encouraged by friends, Micah casually explored opening his own brewery in the new millennia. But when Washington State passed legislation allowing craft distilleries, his thoughts diverted to starting a distillery. Micah and Jason have been friends for more than 20 years, enjoying the creation, testing and consumption of extraordinary craft beer.
---
Jeff Kanof, Vice President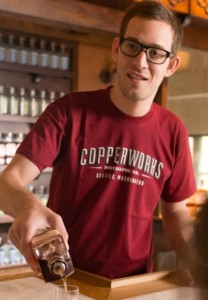 Jeff is a recovering attorney, having left his law firm job in New York City for the Northwest to focus on his passion for fine spirits. He cut his teeth in Seattle by helping to launch Letterpress Distilling.
Always an avid beer fan, Jeff spent a month in Belgium seeking out some of the world's best beers. His interest in complex flavors and craftsmanship led him to explore American whiskey. Countless bottles later, he realized he had fallen in love with spirits and the art of mixing drinks. Jeff joined Copperworks in time to help bottle the first batch of spirits.
---
Sam Parker, Tasting Room Manager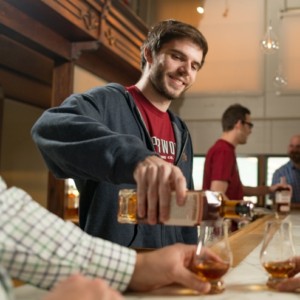 Sam hails from the "other" Washington (the one back east). After graduating with a degree in Religious Studies in Minnesota and studying for a semester in India, Sam has jumped into the Seattle-area distilling world, focusing on learning the subtleties of spirits and distilleries. He contributes his fresh perspective, enthusiasm and always positive "can-do" attitude to the Copperworks experience.
---
Barrett Nance, Production Assistant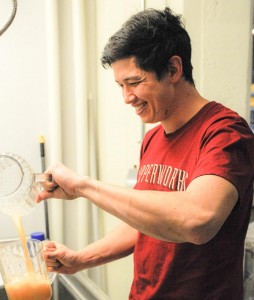 Barrett, a native of Hawaii, discovered the world of craft distilling by chance. After enjoying a tour at Old Soldier Distillery in Tacoma, Washington, he was offered a job there. It wasn't long before he realized his passion for distilling as a craft that blends art, science, and hard work. And he's a master of hard work, handling a long list of production activities throughout the distillery.
---
Kathy Humphrey, Marketing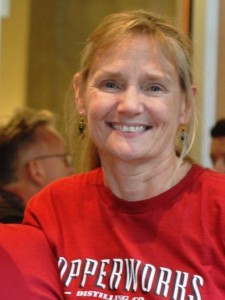 Kathy started doing marketing and communications work about the time she started enjoying fine cocktails (i.e. a long time ago).
She's led marketing teams in U.S. and Europe, served as consultant to a variety of businesses and non-profit organizations, and taught the subject for a sustainable MBA program. When she's not waxing poetically about the merits of American Single Malt Whiskey or taking photos of cocktails at bars, she's enjoying her other favorite liquid (salt water while scuba diving…).