As the year begins to draw to a close, we find ourselves once more in preparation for early sunsets, warm interiors, and holidays spent with friends and loved ones. Whether you're planning on fortifying our social calendar or picking out gifts, we're here to help! Take a tour of our gift guide below for inspiration or shop our full collection of available spirits and more on our online store.
Last day for holiday shipping:
Please plan on placing your order by 5pm PT on December 14 for ground shipping or December 19 for 2-Day shipping to receive your packages in time.
Of course, if you live in the Seattle area, you can stop by our Seattle waterfront location or our newly opened cocktail bar in Kenmore to make your holiday purchases in-person and indulge a bit of extra cheer along the way!
---
Stay in good spirits
As you already know, you can never go wrong with a bottle of Copperworks spirits — especially any of our special releases.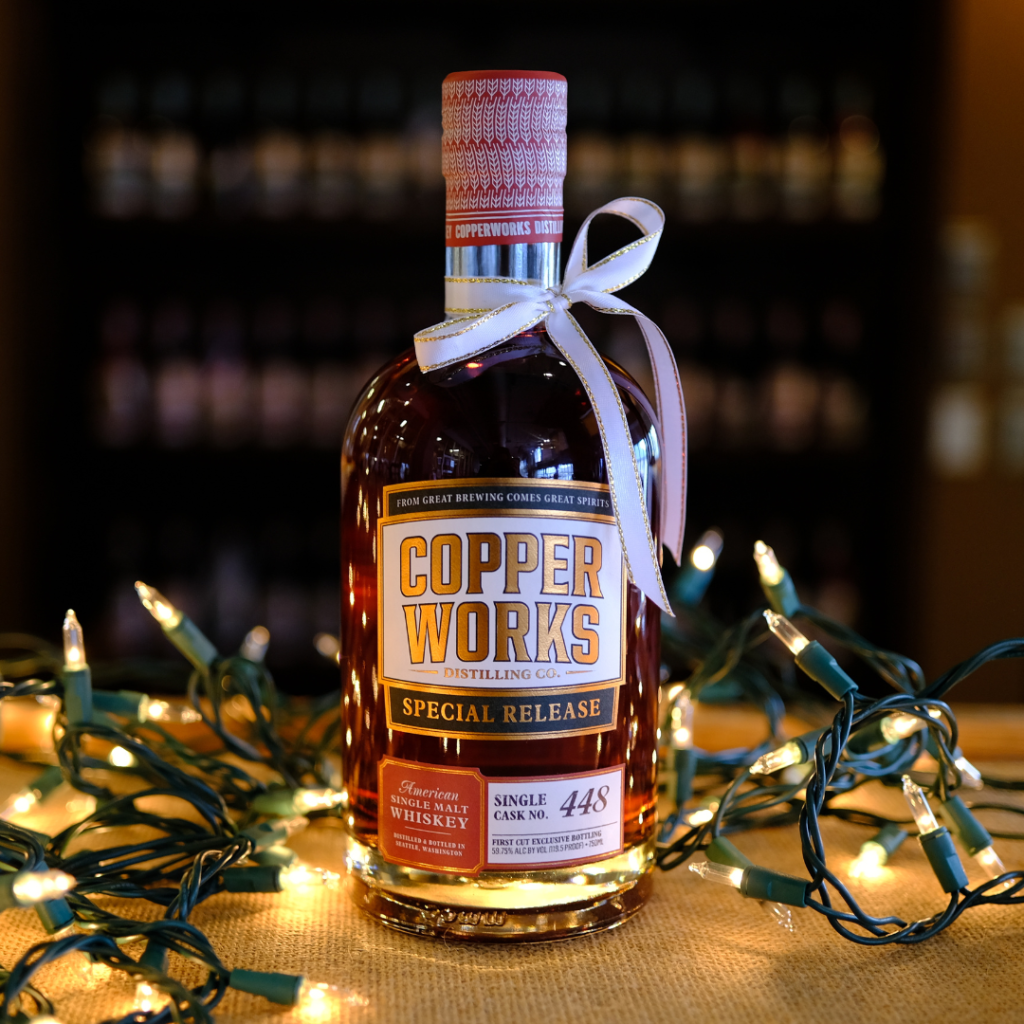 First Cut Membership – New and enhanced!
An already-excellent way to ring in the new year just got even better! We've made some exciting updates to elevate the experience of our popular First Cut Membership.
The main benefits will remain the same: receive an exclusive bottle of Copperworks American Single Malt Whiskey AND unlock early access to special, limited-edition releases one week before they go public. These releases have historically gone fast, so you'll want to make sure you get the first cut with your year-long membership!
Here's what's new: Memberships are now available year-round so you can join anytime. As an added bonus, we'll also debut the opportunity to have your bottles signed by Copperworks co-owners and our head distiller, plus the chance to get priority access to virtual tasting events and bottling parties at our distillery. AND, whenever you visit either of our tasting rooms, you and up to three guests will enjoy 50% off your spirits tasting flights. View the full details at the link below.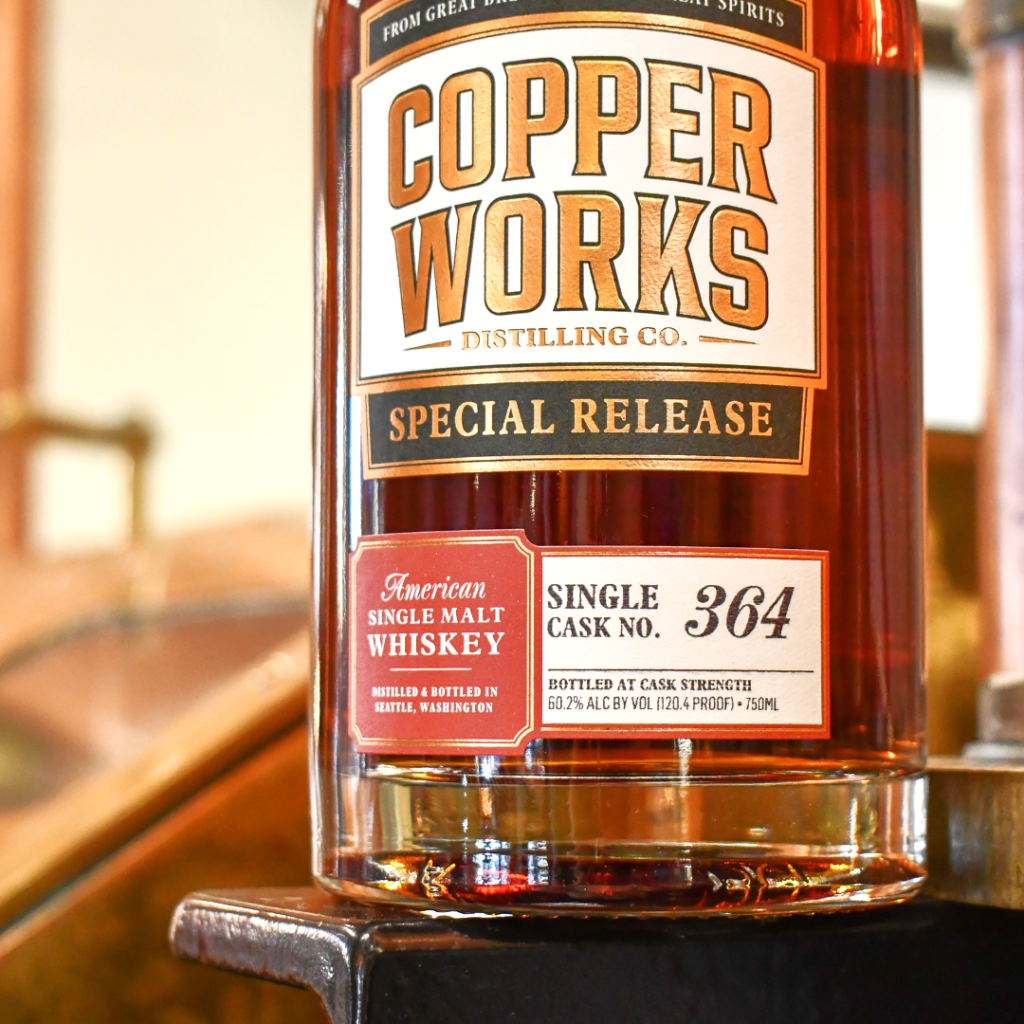 Single Cask No. 364 – New!
Say hello to another special release of Copperworks American Single Malt Whiskey! This one-of-a-kind whiskey was crafted from a special distillation process known as a Queen's Run, which often results in lower yields and more intense flavors. Only 207 bottles were produced from this single cask, so you won't want to snooze on this one.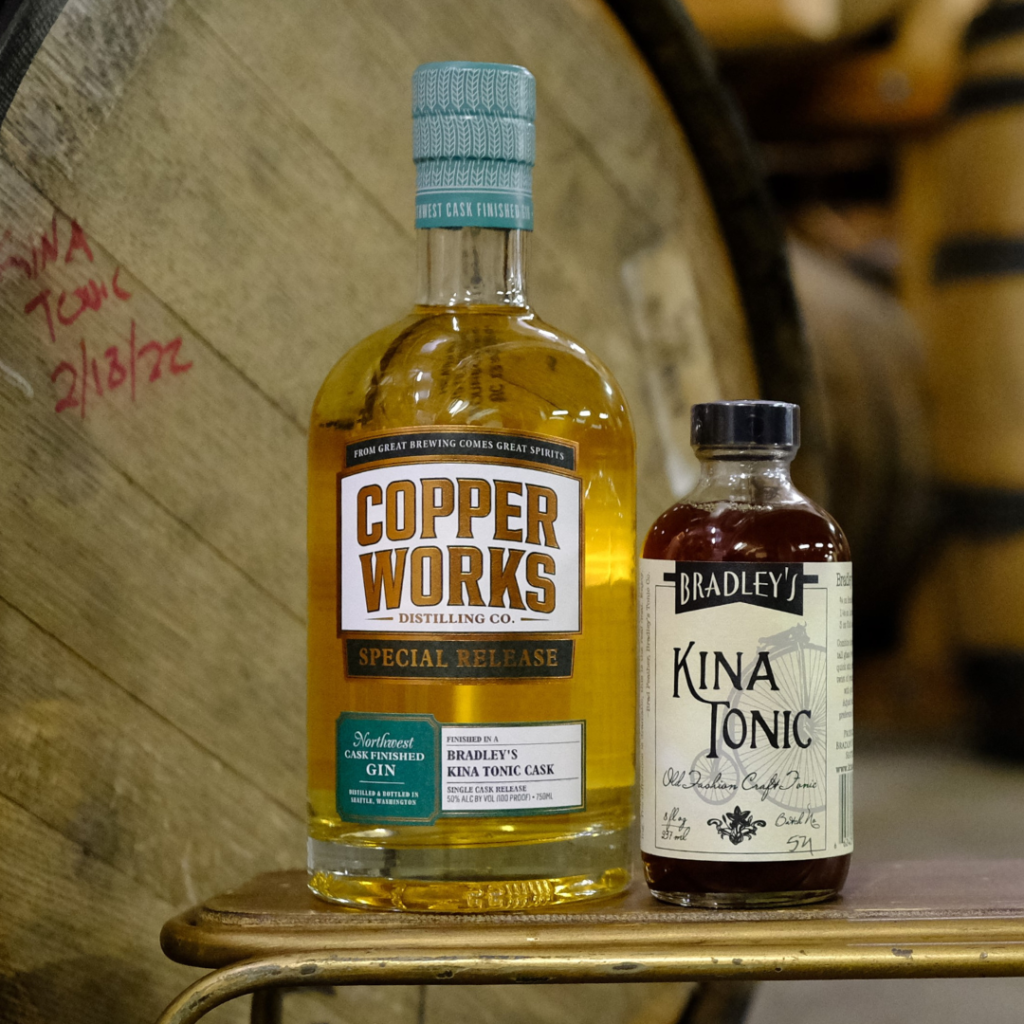 Tonic Cask Finished Gin – New!
One of our favorite limited-edition gins returns! This cask was originally used to age a Kentucky bourbon, then moved on to age 
Bradley's Kina Tonic
 here in Seattle. Once the tonic was emptied from the cask, we brought it over to Copperworks and added our Small Batch Gin. Five months later, our gin left the cask with a shimmering pale-yellow hue and even more complex flavors.

---
Give the gift of experience
Make a memorable moment with Copperworks with a hands-on whiskey experience or distillery visit. We've launched new, digital gift certificates to make gifting even easier.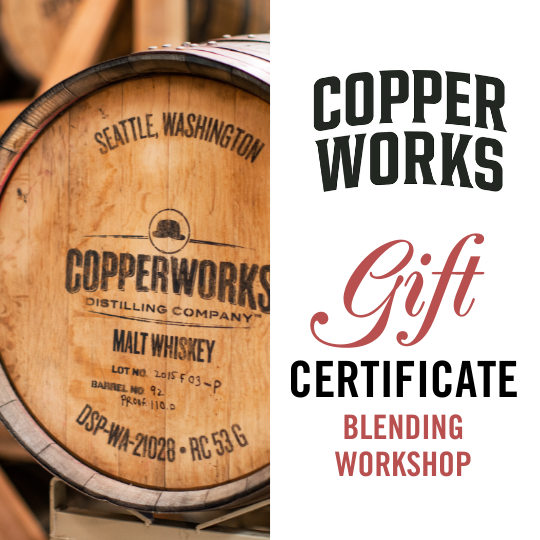 Whiskey Blending Workshop Certificate
Our Whiskey Blending Workshop returns in 2024! We think the most special bottle on your bar is the one you blended and bottled by hand yourself. It's also certain to be the most unique. This workshop makes a perfect gift for any whiskey enthusiast, from amateur to aficionado. Space is limited and these workshops sell out quickly, so be sure to snag a gift certificate today.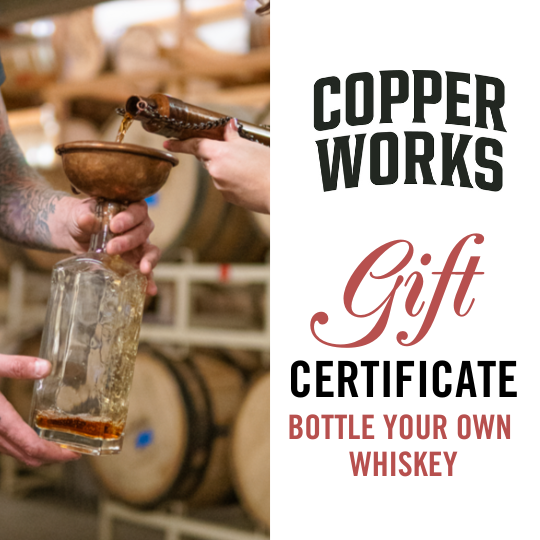 Bottle Your Own Whiskey Certificate
Go behind the scenes at our Seattle waterfront distillery and fill your own bottle straight from the cask. Reservations aren't necessary – you can simply stop in during our business hours and we'll be glad to guide you through the experience. If you'd like to receive or gift this whiskey but aren't able to visit our distillery, not to worry. We can handle the bottling and get your whiskey shipped to you!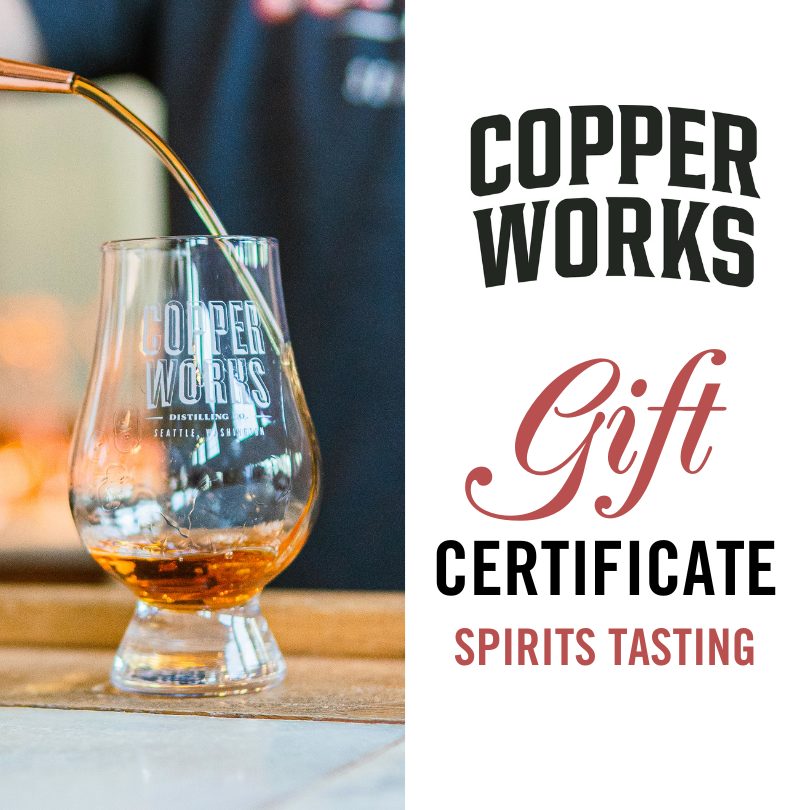 Spirits Tasting Certificate
We get it – it's hard to choose your favorite Copperworks spirit! Our spirits tasting certificate is valid at both our Seattle and Kenmore locations on any tasting flight. Sample our various American Single Malt whiskeys, try our gins, or build your very own flight with a little bit of everything.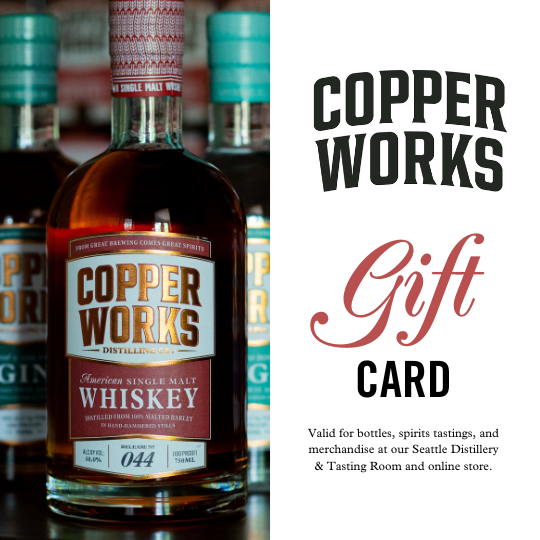 Copperworks Gift Card
Give the gift of choice with a Copperworks gift card! This gift card will not expire. Valid on any purchase at both our Seattle and Kenmore locations, plus our online store.
Prefer a physical gift card or looking for a different amount? Let us know by sending a message to [email protected].

---
Indulge in local partnerships
What's better than supporting one small business during the holiday shopping season? Supporting more than one small business! We're fortunate to have a strong community of craft makers in our area and are proud to have partnered up to bring you these spirited goods.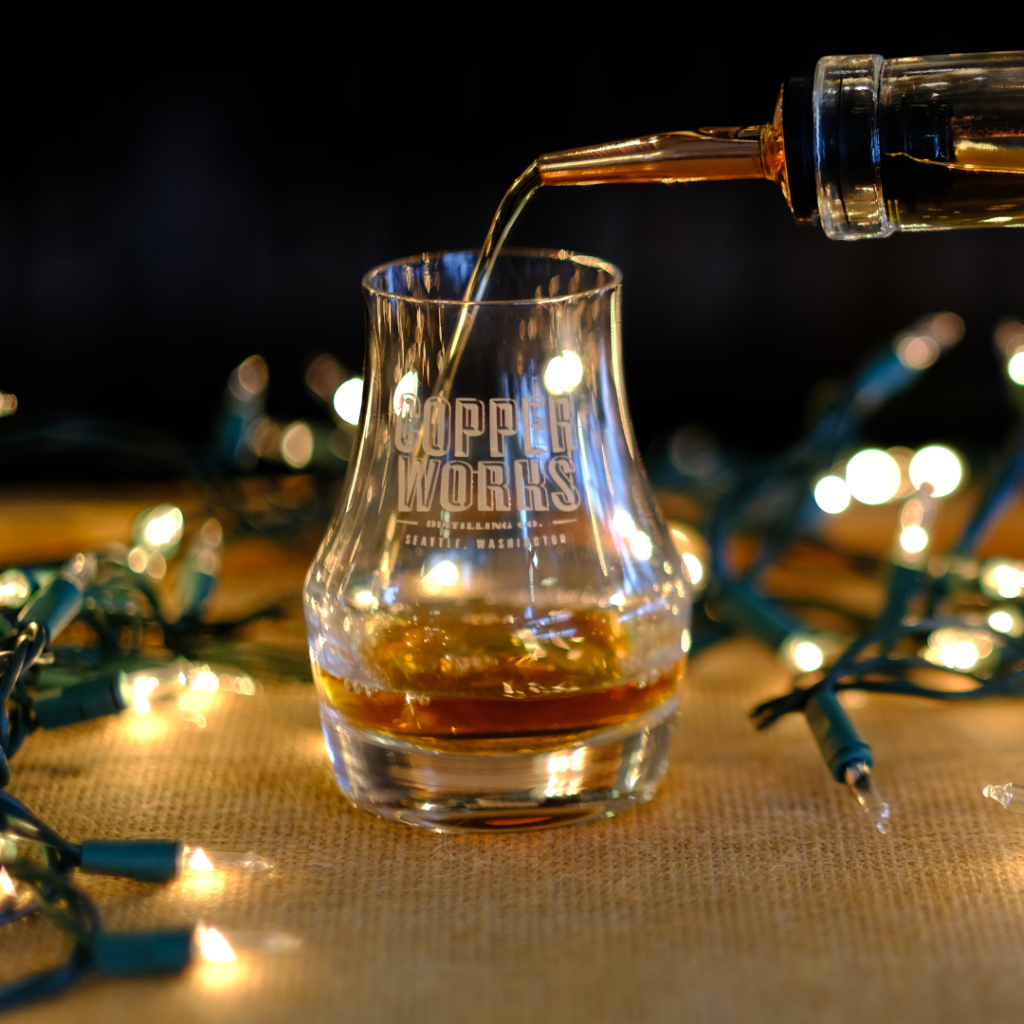 Whisdom American Whiskey Glass
Whiskey Whisdom is a Seattle-based, sustainability forward producer of American whiskey glassware. Every purchase made plants a tree in Washington State's forests through Ecologi. This lead-free crystal glass is beautifully weighted and the perfect way to enjoy one of our American Single Malt Whiskeys this season (or any season, for that matter).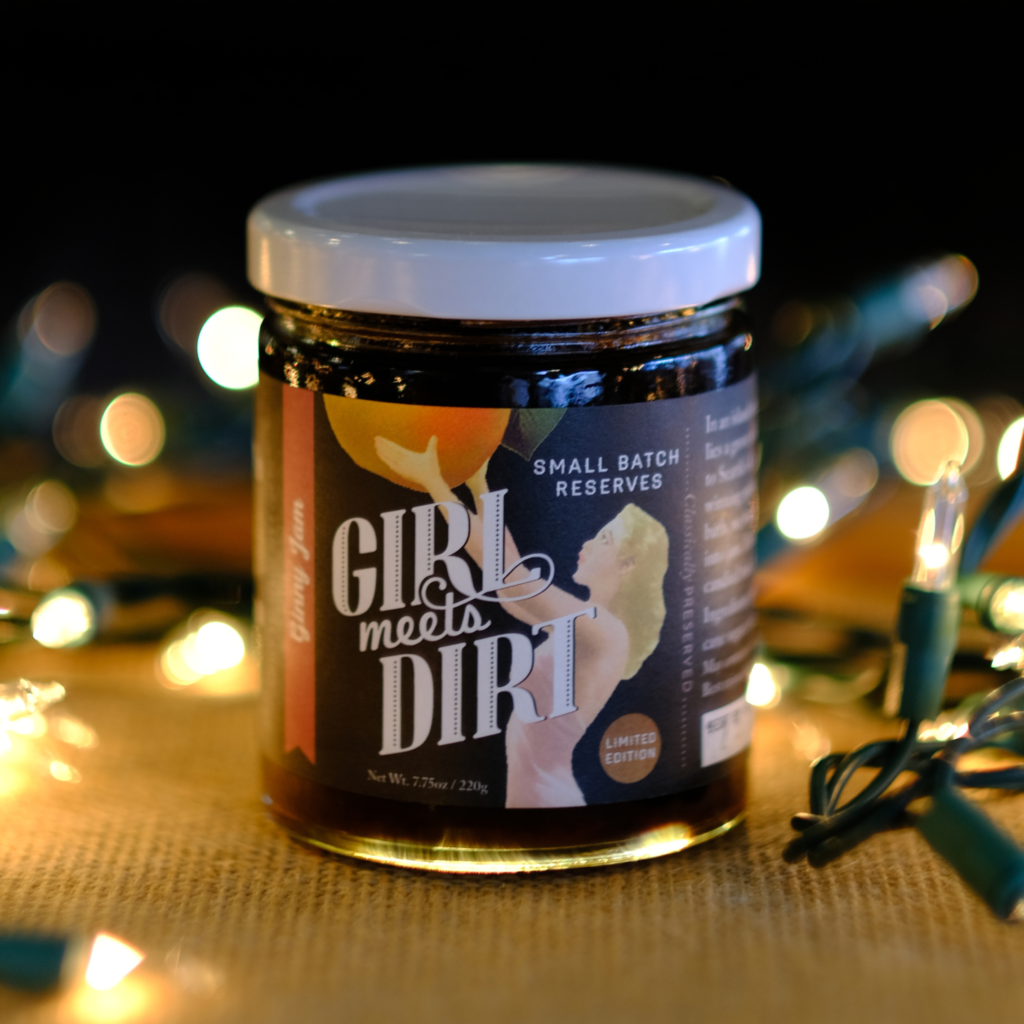 Girl Meets Dirt Ginny Jam
You've met our Plum Gin, now it's time to meet another way to enjoy those same plums. After bathing in our Small Batch Gin, the plums are full of delicious flavor. We turn them over to Girl Meets Dirt on Orcas Island where they roll up their sleeves and make an exquisite preserve with botanical, mulled wine and candied fruit notes. Excellent on a holiday charcuterie spread or toast on a frosty morning, your choice.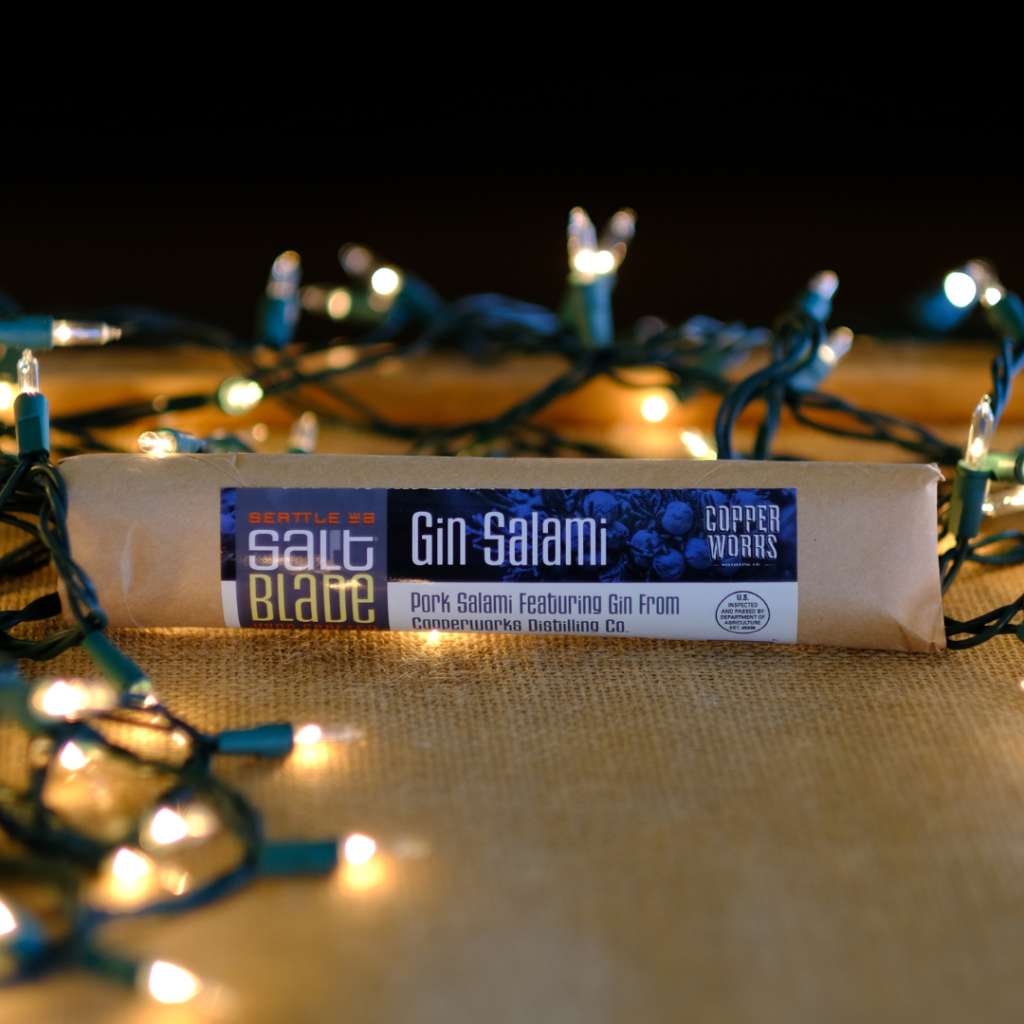 Salt Blade Gin Salami
Speaking of holiday charcuterie spreads, here is an all-pork salami from local producer Salt Blade featuring our very own Copperworks Small Batch Gin! This salami is inspired by a classic Hunter's Salami and is made with various spices, including crushed juniper berries and chili flakes, to complement the botanicals imparted by the gin.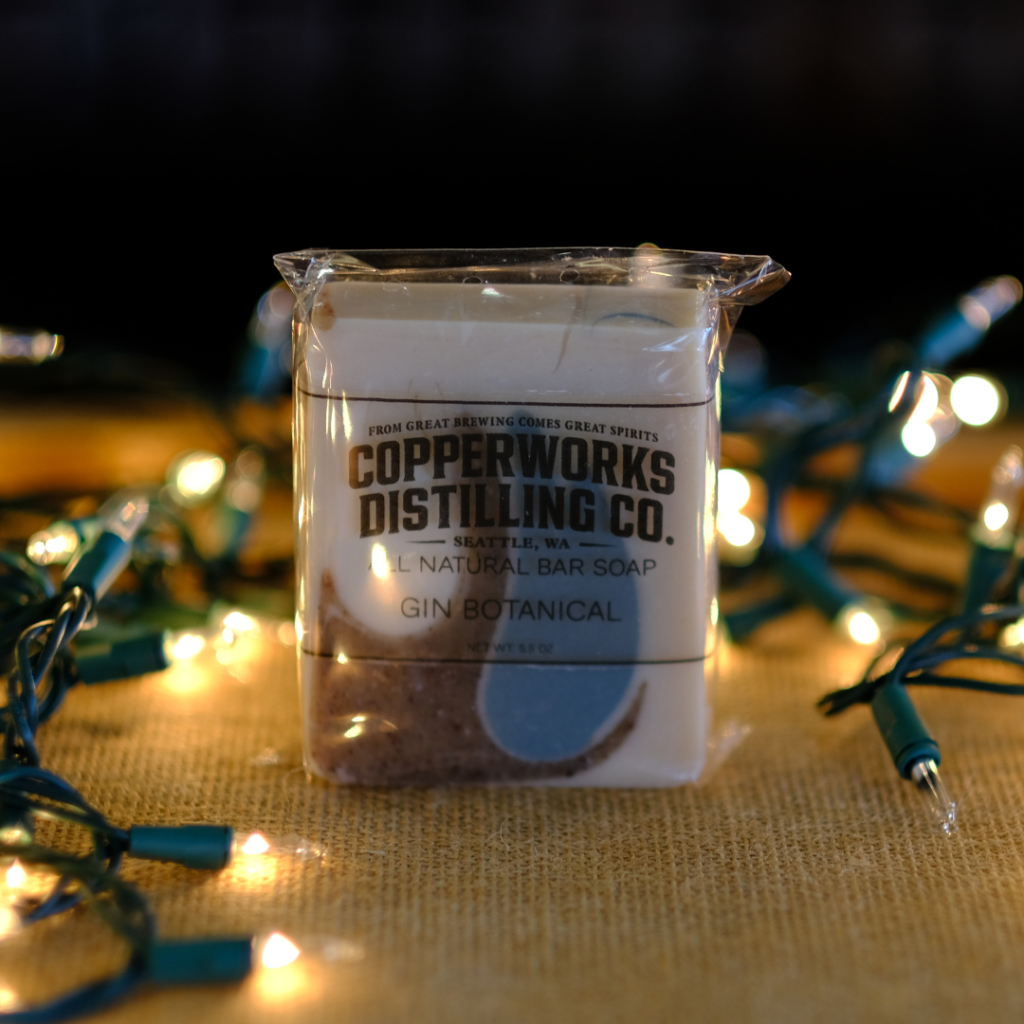 Estrella Gin Botanical Soap
Enjoy this all natural, handmade plant-based soap from Estrella right here with us in Seattle. Estrella created a custom scent for Copperworks with our used gin botanicals for those of you who just can't get enough of our gin! Each soap is crafted with natural ingredients and essential oils and is free from parabens, fragrances or dyes, and animal testing.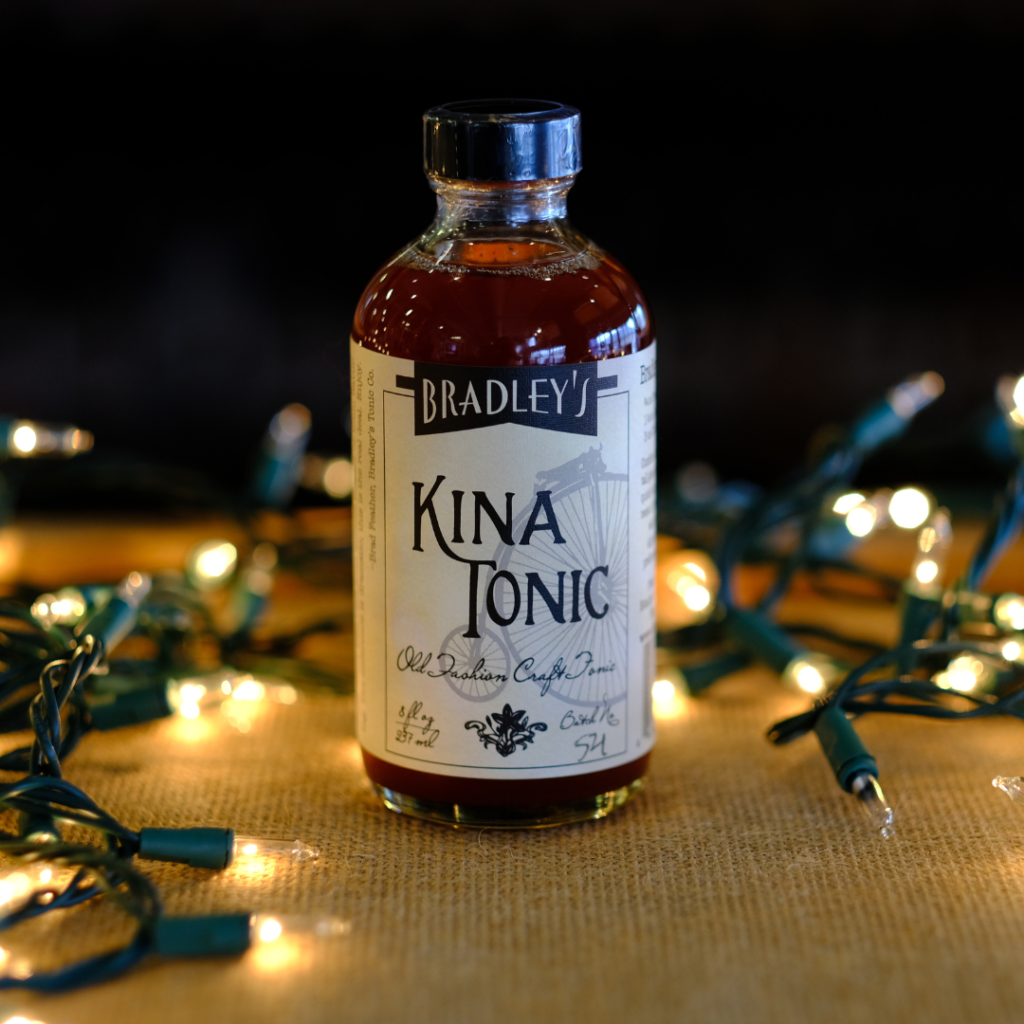 Bradley's Kina Tonic
Brewed in small batches by hand right here in Seattle, Bradley's Kina Tonic is made directly from real cinchona bark, real orange oil, and a blend of warm spices. We've been using this to craft our Gin & Tonic cocktails for years now and it's a must-have on any home bar! Pair with a Copperworks gin of your choice and try out the cocktail recipe below.

Seattle Gin & Tonic
2 oz Copperworks Gin  |  ½ oz Bradley's Kina Tonic  |  3oz club soda
Mix Copperworks Gin and Bradley's Kina Tonic in a glass with ice, top with club soda (adjust according to taste) and garnish with fresh citrus. It's that easy!