Directions to the Distillery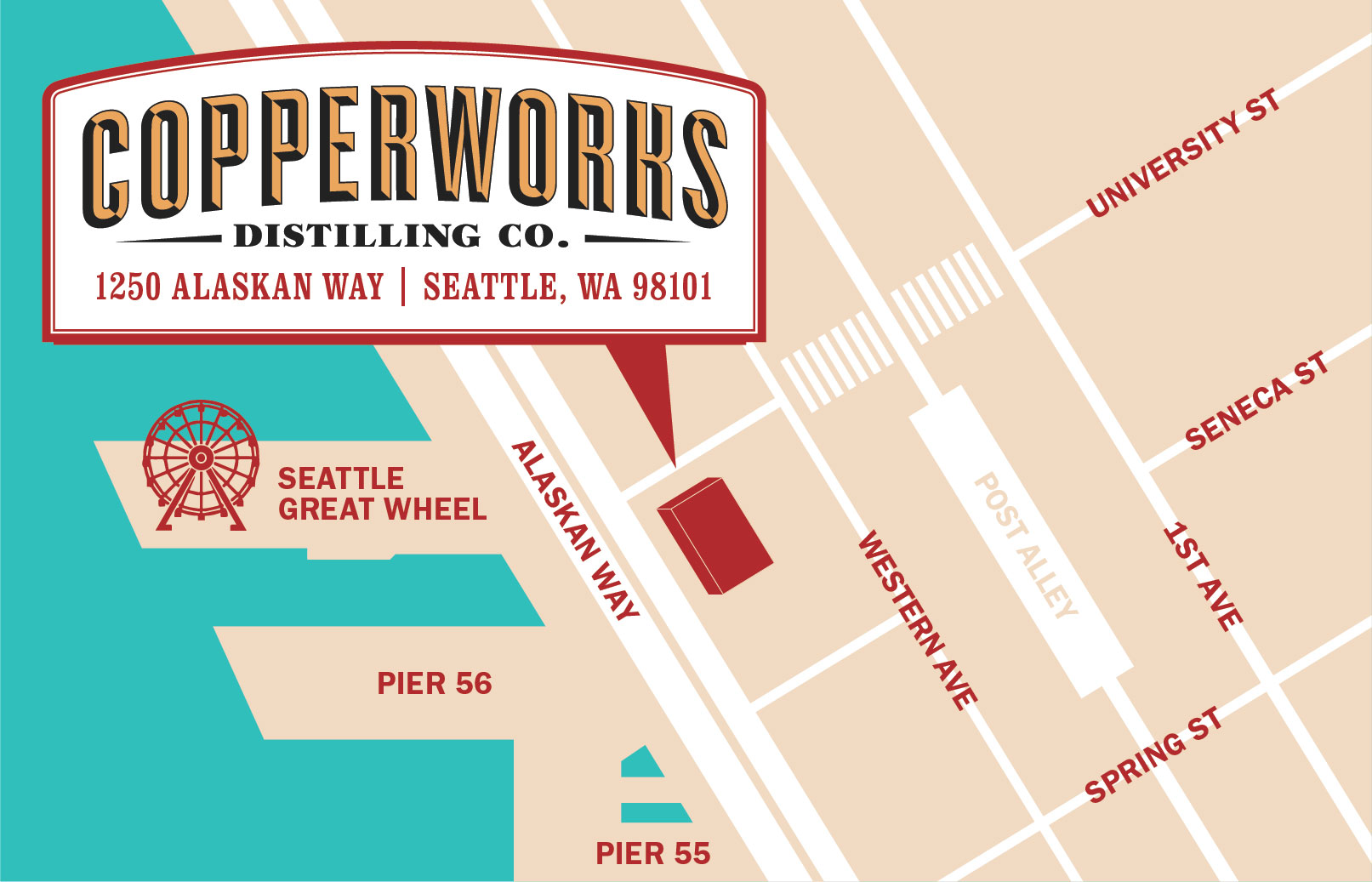 Copperworks is located on Seattle's downtown waterfront, a short walk from other fun spots like Pike Place Market, the Seattle Aquarium, the Great Wheel, the Seattle Art Museum and more.
We're on the east side of Alaskan Way on the corner of University Street, set back quite a way from the street itself, facing the waterfront. We're close to the base of the Harbor Steps.
Street Parking
Metered parking is available some streets around the distillery.
Free parking on Sundays: parking on the waterfront is free for the amount of time posted on the street (2 or 4 hours).
$3/Hour Parking Lots
These nearby parking garages charge $3 per hour, which is cheaper than on-street parking:
Watermark Tower Garage: 1100 Western Ave
(Western Ave & Seneca St)
Hillclimb Court Garage: 1422 Alaskan Way
(Alaskan Way & Pike Place Hillclimb)
More information on parking in the area is available on this map.
Public transit
Any bus route that goes along 1st Ave or 3rd Ave in downtown Seattle can drop you within easy walking distance of Copperworks. We're just four blocks from the University Street station of the Downtown Seattle Transit Tunnel. This station serves Seattle Metro and Sound Transit (bus and light rail).  Find your Seattle Metro route.