Enjoy our Tasting Room for Your Private Events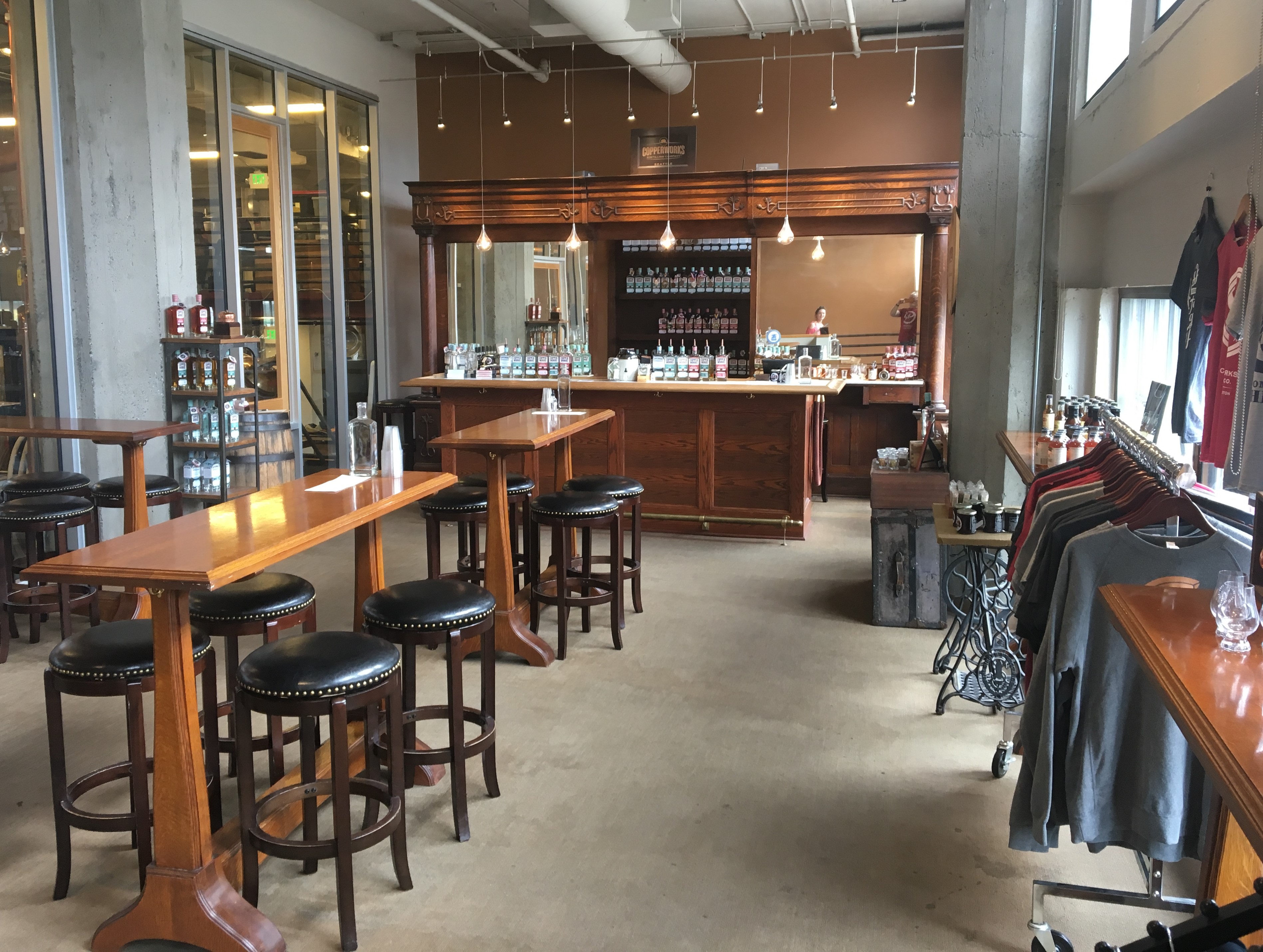 Your guests will enjoy our spacious tasting room, which features a floor-to-ceiling view of our four mammoth copper stills. The tasting room has 18 ft. ceilings, warm comfortable décor, and excellent natural light from the west-facing view of Seattle's waterfront.
Capacity:  75 people
Pricing:  starts at $800 for an evening event. Pricing is based on the timing of your event and the range of services to be provided.

Services Available
Guided tastings of Copperworks spirits
Behind-the-scenes tours of the distillery
Referrals to bartending and catering services
Glassware available
Amenities
Large 10 ft. antique serving bar
Six moveable 5 ft. long, bar-height tables with padded stools
Excellent, unimpeded views of distilling area
ADA-compliant restroom, egress and lift
Glass washer/sanitizer and hand sink
Large 2-compartment sink with sprayer
West-facing, downtown Seattle waterfront location
Other Event Planning Details
Food and other beverages:  Our rental clients contract directly with a caterer of their choice to arrange food and food-related items (plates, utensils, etc.) for their events. Similarly, if beer and wine are to be served at the event, we ask clients to provide that.
Nearby attractions: To add to your event, guests can take advantage of several attractions within walking distance of the distillery including  Argosy Cruises, the Seattle Great Wheel, the Seattle Aquarium, Pike Place Market, SAM and more.
For More Information
Get a summary of Copperworks event space.
To discuss your event plans, please contact [email protected].