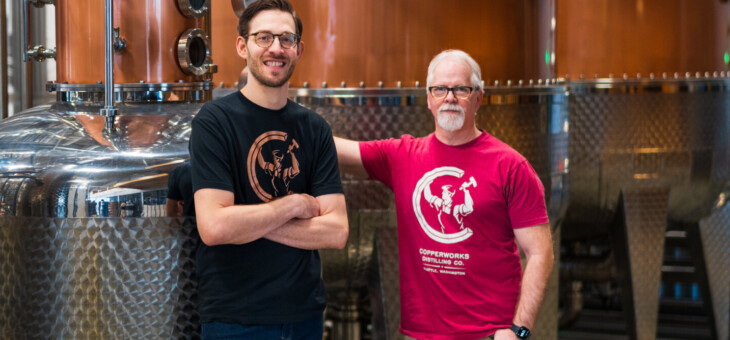 Our crowdfunding campaign on StartEngine has been live for nearly a month now and we are beyond grateful for everyone who has supported us so far. It's an exciting time to be part of Copperworks as we make big progress on our expansion projects!
If you're thinking about investing in Copperworks but have some questions (or if you're new to our campaign and just want to know more), we'd love to have you join us for a webinar on the subject.
Copperworks President & Co-Founder, Jason Parker, and Vice President & Co-Owner, Jeff Kanof, will guide you through our expansion projects and answer questions about the campaign. Space is limited and registration is required to receive the Zoom link to attend. See below for webinar dates and registration.
Note: Both webinars will have the same content, so we recommend signing up for one or the other as space is limited. 
Webinar #1: Wednesday, May 3 at 4pm PST – View the recording here. 
Webinar #2: Wednesday, May 17 at 11am PST – View the recording here.
Got questions?
Bring 'em on! Please submit your questions under the "Discussion" tab on our campaign page. Due to SEC requirements, we must ensure that all potential investors have access to the same information, so we'll respond directly in the comment section. Be sure to let us know which webinar you plan to attend when submitting your questions so we can address them during the webinar.
Can't make it?
Not to worry! We will record each webinar and share the full recordings afterwards on our Youtube channel. You're still welcome to submit questions on our campaign page at any time.
Help us spread the word!
If you know someone who may be interested in attending a webinar, please feel free to pass along this message and share the registration links.