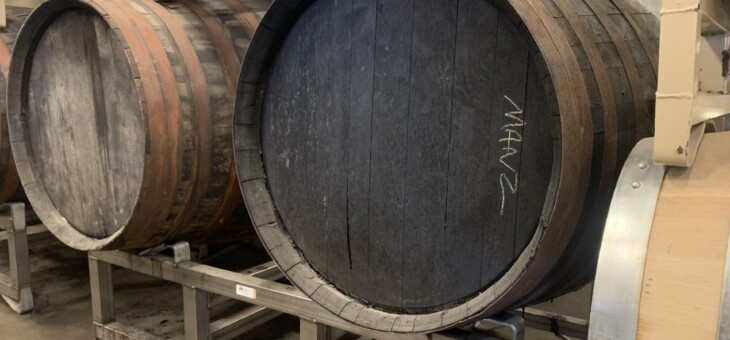 Our newest American Single Malt Whiskey, Release 048, has a touch of something special… a Manzanilla sherry cask. We crafted a whiskey from pale malt and matured it in a Manzanilla sherry cask for five and a half years before adding just a touch of it to the blend that became Release 048. While this whiskey accounts for just 7.5% of the overall blend, it makes a major contribution in terms of flavor.
Manzanilla is a type of sherry, a fortified wine from the province of Andalusia in southern Spain. More specifically, Manzanilla sherry can only be produced and matured around the seaside town of Sanlúcar de Barrameda. It is matured for at least two years under a layer of flor, an indigenous yeast. Manzanilla is the Spanish word for chamomile, an aroma that is often found in this type of sherry along with dry, saline notes thanks to its coastal origins.
So, why would a whiskey distillery in Seattle, Washington want to use a sherry cask from Spain? Flavor, of course! Sherry casks can impart an array of flavors on whiskey, and many European whiskeys (especially Scotch) have been "sherried." While our own production methods differ from traditional distilleries, we've enjoyed exploring the ways sherry flavors incorporate with our own American single Malt Whiskey.
The Manzanilla cask we've used was hand-picked by Copperworks President and Co-Founder, Jason Parker, during a visit to Spain several years ago. While many sherry casks used in whiskey production nowadays are new casks seasoned with sherry, ours is the real deal, having been used for sherry production for several decades in Spain before being retired and making its way across the ocean to Copperworks. We've put it to good use maturing our whiskey and look forward to more sherried expressions in the future.