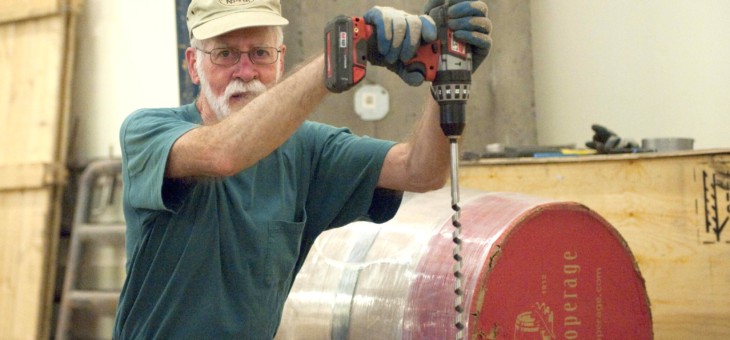 To assist with an important whiskey-related project, Copperworks has brought in talent from the bourbon capital of the world — Jason's dad.
John Parker is a three-time traveler of the Kentucky Bourbon Trail, a veteran of Louisville's Urban Bourbon Trail, a 45-year resident of Kentucky, and a Kentucky Colonel (which has nothing to do with fried chicken).
Clearly, he's uniquely qualified to conduct Copperworks' field research to discover the secrets of barrel aging.
So we recently sent John on assignment to Bourbon County to investigate the "rickhouses," the wooden racks where barrels full of whiskey are stored, at the premier bourbon distilleries. (Oh, the things a father will do for his son…)
His field work completed, John journeyed to Seattle—suitcase bulging with Bourbon County's finest—to report his findings and start construction of the ricks that will hold our barrel-aging whiskey.
He now journeys back to Kentucky to continue his research, but luckily, will be back in Seattle soon.