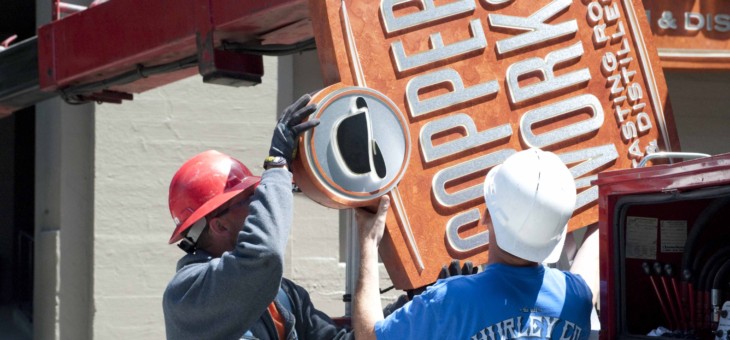 Valves are turning. Steam is pumping. Fermenters are fermenting. And Jason and Micah are working like Oompa-Lompas to get everything rolling. Recent progress:
Our gin formula has been approved by the feds. (Yes, the federal government has to review and bless our gin recipe. Happy to say we passed with flying colors — no do-overs, testimony or filibusters required…)
The glycol system, with pipes running all over the place like the game of Mousetrap, is rigged up. It keeps the fermenting tanks chilled while they ferment the "wash" (the unhopped-beer) that will become our spirits.
Our connection to Seattle Steam is up and running, so their steam — supplied by burning sustainable, non-fossil fuel biomass — can heat up the stills.
Our exterior signs are up. (That's a good sign…)
We took delivery of a beautiful bevy of barrels (charred new American oak ones) from Tennessee.
As we inch closer to opening, it feels like someone hit the Fast Forward button…