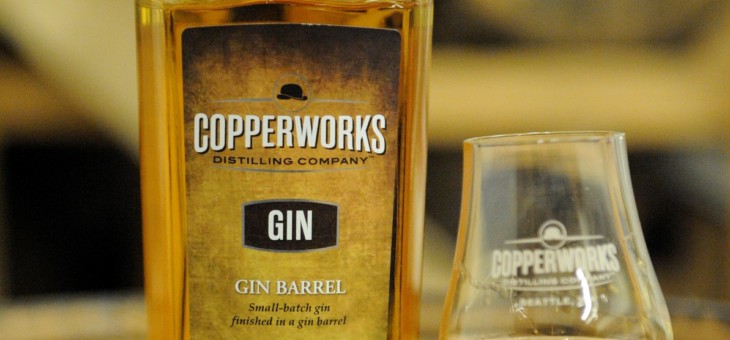 We're having fun aging gin. We've been experimenting by aging Copperworks Gin in oak barrels with various past lives (one new barrel, the rest used) and releasing the limited-edition aged gins when they've reached their peak flavor.
The next aged gin we'll release sounds like it comes from our Department of Redundancy Department:  Gin Barrel Gin. It's Copperworks Gin aged in a barrel that previously held – you guessed it – Copperworks Gin.
In other words:  we aged Copperworks Gin in a new, charred, American Oak barrel to produce our New Barrel Gin. We then filled that barrel up with Copperworks Gin again and let it age for 100 days. As with our other aged gins, the juniper is a little softer and the botanicals still come through. This one offers a nice burnt-orange finish.
The best name we could think to give this release is "Gin Barrel Gin." Which is really fun to say. Especially after you've had a couple of cocktails made with it.
Join us on February 28 when we open the first bottle in the tasting room. Cheers!